Cécile McLorin Salvant & Sullivan Fortner
February 21 @ 7:00 pm

-

9:30 pm
Event Navigation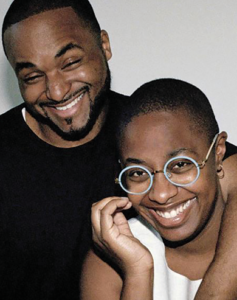 Friday, February 21,  7:00 p.m.  + 9:30 p.m.
The world first learned of the vocal artistry of Cécile McLorin Salvant when she won the prestigious 2010 Thelonious Monk International Jazz Competition. In just under the span of a decade she has evolved from a darling of jazz critics and fans to a multi-GRAMMY® Award-winner with a prescient and fearless voice.
McLorin Salvant is a singer whose unique style demonstrates a keen sense of the history of American music. She fearlessly performs songs from jazz' roots in minstrel shows and ragtime and digs deep into blues queens like Bessie Smith and Ida Cox. Beyond the borders, she also is an expert interpreter of Francophone chansons and cabaret numbers retracing her own personal path as a musician from
America to France and back again. If that weren't enough, McLorin Salvant is also a gifted composer whose moving additions to the repertoire reflects her unique perspective on love, life, and womanhood.
Her newest release, "The Window," an album of duets with pianist Sullivan Fortner that won the 2019 GRAMMY® Award for best jazz vocal album, explores and extends the tradition of the piano-vocal duo. With just Fortner's deft accompaniment, the two are free to improvise and rhapsodize and play freely with time, harmony, melody, and phrasing.
For the past decade, Fortner has been stretching deep-rooted talents as a pianist, composer, bandleader, and uncompromising individualist. The GRAMMY® Award-winning artist received international praise for his work as player and producer on "The Window" and has also received critical acclaim for his work as a solo leader on his own projects. The highly-sought improviser has performed across the country and throughout the world at such cultural institutions as Jazz at Lincoln Center, Jazz Standard, and Smalls Jazz Club as well as celebrated festivals, including Newport, Monterey, and Gillmore Keyboard.