Kenny Werner Trio & Patricia Barber Trio
March 14 @ 6:00 pm

-

8:30 pm
Event Navigation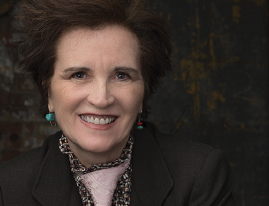 Saturday, March 14,  6:00 p.m. + 8:30 p.m.
Kenny Werner is a world-class pianist and composer known for his prolific output of compositions, recordings, and publications that impact audiences around the world.
Werner was awarded the 2010 Guggenheim Fellowship Award for his seminal work "No Beginning No End," a musical journey exploring tragedy and loss, death and transition, and the path from one lifetime to the next. Utilizing over 70 musicians, Werner's third album for Half Note Records is an expansive composition featuring Joe Lovano, Judy Silvano, wind ensemble, choir, and string quartet.
Born in Brooklyn in 1951 and grew up in Long Island, Werner began playing and performing at a young age—first recording on television at the age of 11. Although he studied classical piano as a child, he enjoyed playing anything he heard on the radio.
His natural instinct for improvisation led Werner to the Berklee School of Music in 1970. From Boston, Werner traveled to Brazil with saxophonist Victor Assis Brasil and studied with his brother, pianist Joao Assis Brasil. This lead to "Effortless Mastery," his landmark opus on how to allow the master musician from within to manifest.
Fellow Guggenheim Fellowship Award winner Patricia Barber is an internationally acclaimed American composer singer/pianist known for her harmonic sophistication and incisive lyrics. On her latest album, "Higher," Barber has boldly blurred the otherworldly lines between poetry, jazz, and art song.
Born in the Chicago suburbs, Barber came by music naturally. Her father was Floyd "Shim" Barber, a saxophonist who worked with Glenn Miller's orchestra, and the instrument beguiled her. In 1984 she followed her father's footsteps into jazz and landed a five-night a week gig at the Gold Star Sardine Bar that put her and the venue on the map. From there she performed at festivals caroused the world and has released 18 albums.