Events List Navigation
June 2023
A Night to Remember: Pittsburgh Jazz Orchestra Comes to Carnegie Carnegie Hall
The Andrew Carnegie Free Library is pulling out all the stops for its 2023 annual benefit! It will be the last benefit before the Music Hall closes for renovations in January 2024.
Pittsburgh Jazz Orchestra is comprised of the region's finest and busiest jazz musicians. However, this fabulous 17-piece ensemble rarely performs as a full band. In terms of both PJO's sound and size, the acoustically superb Music Hall is the rare perfect fit! Anqwenique Wingfield, one of Pittsburgh's most versatile vocalists — equally at home interpreting jazz, opera, classical music and soul — joins PJO for the evening.
Almost as memorable as the concert, a party follows throughout the ACFL&MH's 35,000 sq. ft historic landmark facility – in the Lincoln Gallery and the Studio. If the night is fine – and why wouldn't it be – the party can spill out into the lovely Library Park. Tempting food and drink are part of the festivities. If you come early, join us at the Library's circulation desk for a pre-concert glass of prosecco.
June 10 supports the Library & Music Hall's wide range of services, programs and performances, while getting us that much closer to "Completing the Carnegie Carnegie." We'll be a little more dressed up than usual, but A Night to Remember also showcases the magic that can be found on a day in and day out basis.
Please join us!
TICKETS
$150 for reserved orchestra seats ($100 tax-deductible)
$75 for open balcony seating ($25 tax-deductible)
Onsite parking is available on a first-come, first-served basis. We have also arranged for free parking and shuttle service from the Nortek Building located at 102 Broadway Street, Carnegie, PA 15106. To reach this additional parking location, cross Mansfield at the light. It is a five-story white building next to WesBanco. A free shuttle will take you to our building from this parking lot and return you to your car after the event.
Find out more »
Aurora Jazz Fusion at Steel Mill Saloon 6/16
In 1979, Marty Ashby started a band called AURORA JAZZ FUSION to perform the contemporary jazz cross-over music of the late 1970s and early 1980s. Jazz was mixing with rock, funk, Latin and R&B which gave musicians the opportunity to explore unique connections and seek out new possibilities. This new iteration of AURORA, with veteran and younger musicians, allows the band to take a fresh look at the music from this important time in the evolution of jazz. AURORA focuses on playing instrumental jazz by such artists as Jeff Lorber, Chick Corea, The Brecker Brothers, The Crusaders, Weather Report as well as renditions of Freddie Hubbard's "Super Blue" and Grover Washington Jr.'s "Winelight."
AURORA is Marty Ashby on guitar, Mike Tomaro on saxophones, Jeff Bush on trombone, Max Leake on keyboards, Brian Stahurski on bass and Hugo Cruz on drums.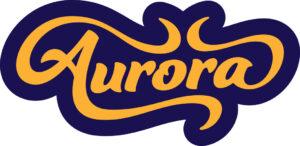 Find out more »
+ Export Events