Events List Navigation
June 2023
Steve Smith and Vital Information at MCG Jazz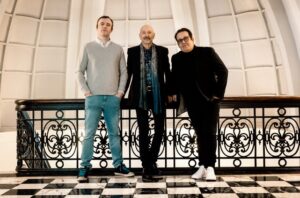 Drummer Steve Smith has been touring and recording with his all-star group Vital Information since 1983, making 2023 the 40th Anniversary of the group. Steve Smith and Vital Information celebrate the occasion with a newly recorded double CD release entitled "TIME FLIES."  
The newest line-up of Vital Information features virtuoso musicians with vast experience. Keyboardist Manuel Valera, a Guggenheim Fellow and Grammy nominated artist, was born, and raised in Havana, Cuba and is now living in NYC. Manuel plays and records with many of the New York jazz elite like Antonio Sanchez, Dafnis Prieto and John Patitucci. Electric Bassist Janek Gwizdala, originally from London, currently living in Los Angeles, records and tours with Peter Erskine, Mike Stern and Randy Brecker and is one of the most in-demand bass players in the world. Both new members of Vital Information are bandleaders and recording artists with multiple recordings to their names. The new trio version of Steve Smith and Vital Information collectively creates a powerhouse sound. Although the band is rooted in the straight-ahead swing of bebop, at times the group explores exotic time-signatures from the world of South Indian Carnatic music and have arranged adventurous funk-driven renditions of jazz standards. Seeing Steve Smith and Vital Information live-in concert is a perfect opportunity to experience their high-level musicianship, sense of joy onstage and collective virtuosic improvisation. 
Find out more »
Samara Joy at MCG Jazz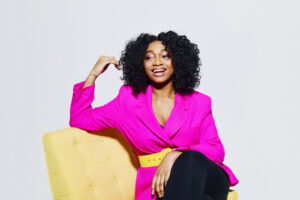 With a voice as smooth as velvet, Samara Joy's star seems to rise with each performance. Winner of the 2023 GRAMMY Award for Best New Artist and Best Jazz Vocal Album. Following her winning the 2019 Sarah Vaughan International Jazz Vocal Competition, Joy has dug deep to discover her jazz roots without losing sight of the innate simplicity that makes her sound shine. Her first album announces the arrival of a young artist destined for greatness.
Find out more »
July 2023
Danilo Perez's Global Messengers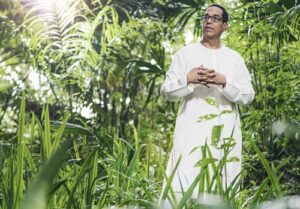 Danilo Pérez's Global Messengers project advances a mission which is wholly relevant today. When discussing the healing properties of music, the Panamanian jazz pianist, humanitarian, and educator speaks of "recovering the function of the artist as a tool to redirect humanity in a positive direction." The Global Messengers came to fruition through the culture and experiences of its members, hailing from North and Central America, Europe, and Western Asia. Pérez uses their talents to make an impression through beautiful melodies and strikingly syncopated rhythms.
Danilo Perez – Piano
Farayi Malek – Vocalist
Angela Varo – Violin
Naseem Alatrash – Cello
Ian Ashby – Bass
Giorgos Lernis – Percussion
Bahar Badieitabar – Oud
Find out more »
+ Export Events